Everything you need to know about Tegalalang rice fields
Published on July 12, 2019
|
Travel
The rice fields in Tegalalang are lush green rice terraces neatly stacked to make for an impressive view.
The rice fields themselves are located just north of Ubud, and are relatively quick to reach. We recommend chartering a driver to get there as the parking can be quite challenging and the roads are narrow. If you're comfortable riding a motorbike, it's a much better transportation option as the parking is very convenient.
What are the Tegalalang Rice fields?
First of all, what are the rice fields for and what function do they serve? The rice fields are a traditional Balinese irrigation system for their crops known as subak. Their function is to provide the crops equal amounts of water and structure them for the optimal yield for harvesting season.
The neatly structured rice terraces makes for a beautiful scenic view, and are a popular tourism hotspot in Bali.
How to get to Tegalalang Rice Fields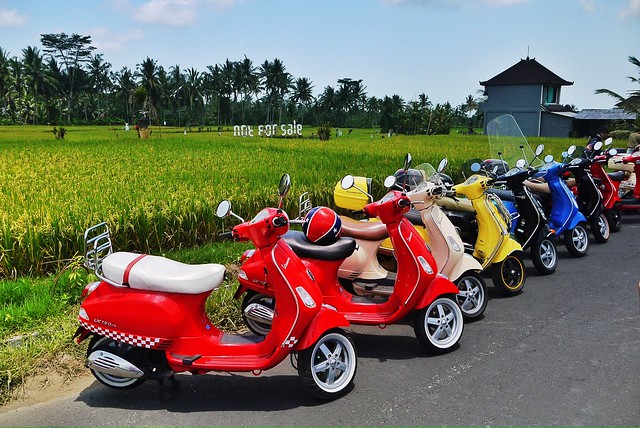 As we prefaced above, the Tegalalang Rice fields are located north of Ubud about 30 minutes in a car, or even quicker if you're on a motorbike. The roads are relatively straight and lined with boutique arts and crafts stores where you can buy authentic gifts and wearable art for your family and friends back home!
Bring small change for donations
As you trek through the rice fields, there will be checkpoints indicated by small huts where the locals ask for donations from visitors. Even though it says voluntary donations, we still recommend you bring some change, no matter how small, just to give them something on your way through. And in case you're wondering, the same goes for the locals as well!
Are you ready to explore Bali?
Book a room with us at Mara River Safari Lodge! We're located in the Gianyar Regency not too far from Ubud and the Tegalalang Rice Fields. Get special discounts off your reservation when you book directly from our website!