Tirta Empul Temple, Where Your Spiritual Journey Begins
When you visit the magnificent island of Bali, are you planning to do something different – more than just frolicking on the sand under tropical skies? Perhaps you want to go beyond the rustic island life, or even get away from the crazy nightlife scene? If so, a spiritual journey to the Tirta Empul Temple may be just what you're looking for.
Literally called "holy water spring," the thousand-year-old temple has drawn countless worshippers and foreign tourists throughout its existence, as its sacred springs have reputed healing properties. Dedicated to the Hindu God Vishnu, visitors go there specifically to bathe in its blessed holy water.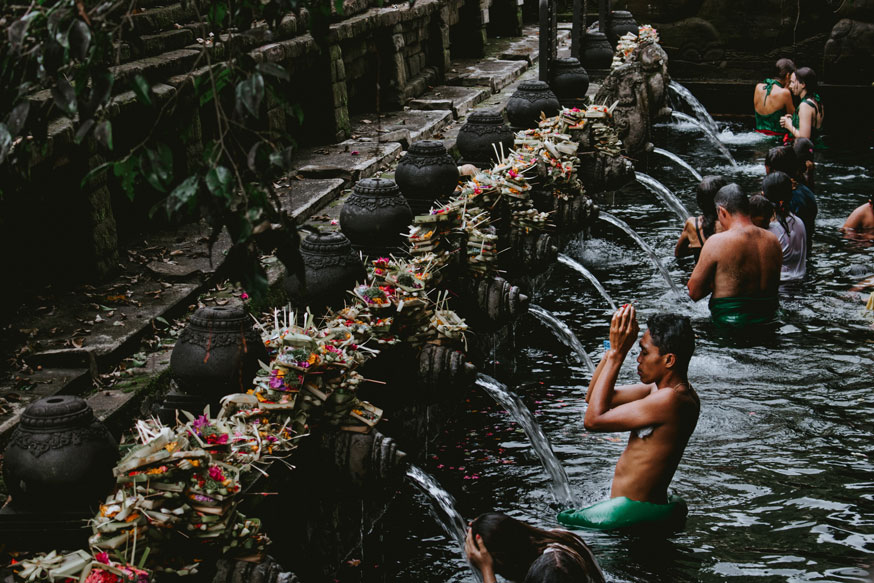 How to Get There
It takes a 30-minute drive from the Mara River Lodge to the town of Tampaksiring at Manukaya Village, where the temple is closely located. You may have to travel early if you're further away. No need to worry about getting lost as there are clear signs along the way, unless you are going cross-country from the village of Sebatu.
Looking for the main entrance may be tricky as it's away from the main road but as long as you take note of the signs, you will find it. Besides, you are more likely to encounter tour buses and cars going in the same direction, so you're in good company.  You can ask for directions if you're unsure where to go.
Going Around the Site
Please remember to wear a sarong before you go in as the temple is considered a sacred site for the local Hindu practitioners. You can always rent one if you don't have one. The temple is open seven days a week from 9:00 AM to 5:00 PM, costing IDR 15,000 (half price per child).
As it's a very large temple complex, it will probably take an hour or more to explore the entire site. After paying the entrance fee, you are immediately greeted by an imposing large stone Balinese doorway as you enter the Jaba Pura, the temple's central courtyard. There are plenty of spots here for you to take photos and selfies.
Behind the purification, pools are the lesser-known inner courtyard called the Jeroan. If you ever run out of interesting things to do in Gianyar, or just want to move away from the chaos and noise, you'll definitely have to stop by here where you'll find peace and quiet. The tranquility of this area is dominated by the calmness of the large water spring filled with green algae and fishes. You will have time to pray, meditate and just clear your thoughts from any negativity.
As you leave, you'll pass by the impressively large koi pool where you can feed the fishes. Of course, you will see a lot of stalls selling all the usual tourist souvenirs, from trinkets to handicrafts.
Are you keen on visiting Tirta Empul Temple on your next visit to Bali? Stay at the Mara River Safari Lodge as you embark on your journey here. We provide a unique holiday experience with our different tour packages suited to your taste. Our staff will be happy to assist you on your visit to the temple.