Special Easter Brunch with Wildlife Experience!
It's a piece of great news for all Safari Lovers. Mara River Safari Lodge has a special offer for you to celebrate Easter Day. It is a special Easter Brunch with wildlife experience. Let's spread happiness with us here!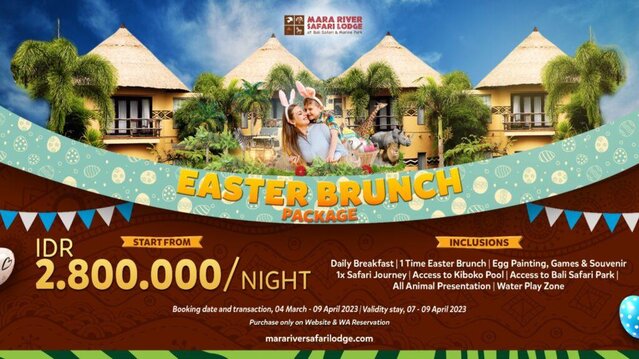 Please come in hurry to our website to grab this precious opportunity and make your reservation from 04 March to 09 April 2023. This reservation is valid for a staying period between 07 – 09 April 2023. Get to stay now starts from IDR 2.800.000/ Night!
What will I get in the hotel?
After stepping your feet into our cozy room, be prepared to be amazed by the room's decoration and enjoy the positive vibe within it. Be ready also to witness the African animals' panorama view from your room or our Kiboko Pool. You will also get a daily breakfast before starting your adventure in our park. It is because you are also permitted to enter our Safari Park after reaching your hotel's lobby. It is not over yet; you will also get 1-time Easter Brunch with the lion at Tsavo Lion Restaurant. Please don't miss special easter activities on 09 March 2023, various activities will heal on Mara Stage such as Egg Painting, Game & Souvenirs only for Mara River guests. Wow, what a stay will be!
What will I get in the Park?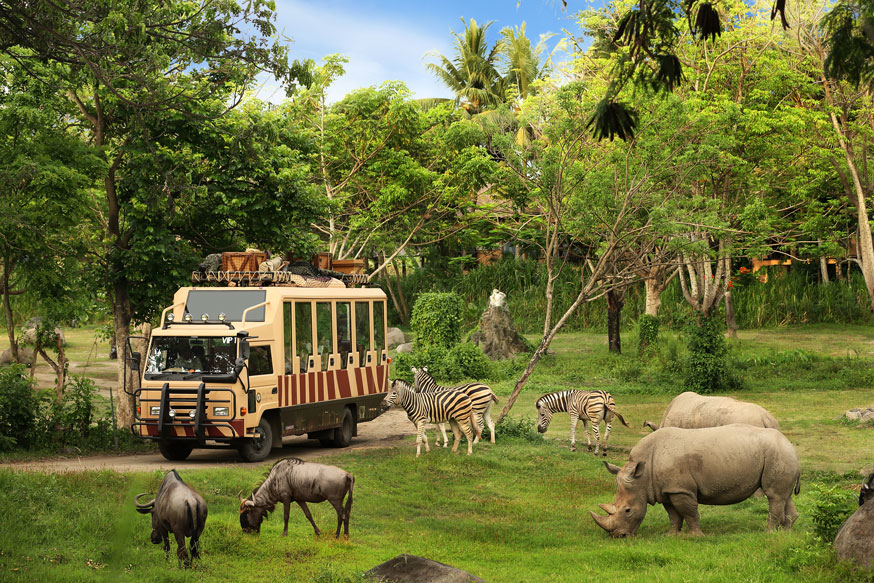 Show Presentations
Please come and watch our amusing and educational animal presentations. Please take note not to miss our Animal Show (10.15 and 16.00), Big Cat Show (11.00), and Elephant Show (11.45 and 16.30). There will be also other shows Peken Bali (13.00) and Acrobatic Performance (14.30 and 15.00).
Safari Journey and Water Play Zone
Safari Journey is one of the most favorite activities in our park. You will be driven into the wilderness of the jungle to see our animals. Guided by our guide, this so-called 30-minute trip will amaze and educate you all the way. Feel free to enjoy our Water Play Zone and Fun Zone area and get chill there.
Fill Easter day with an amazing staying in our Mara River Safari Lodge. For any further information, please check our social media here!