Get Yourself Ready before Start the Adventure in the Park!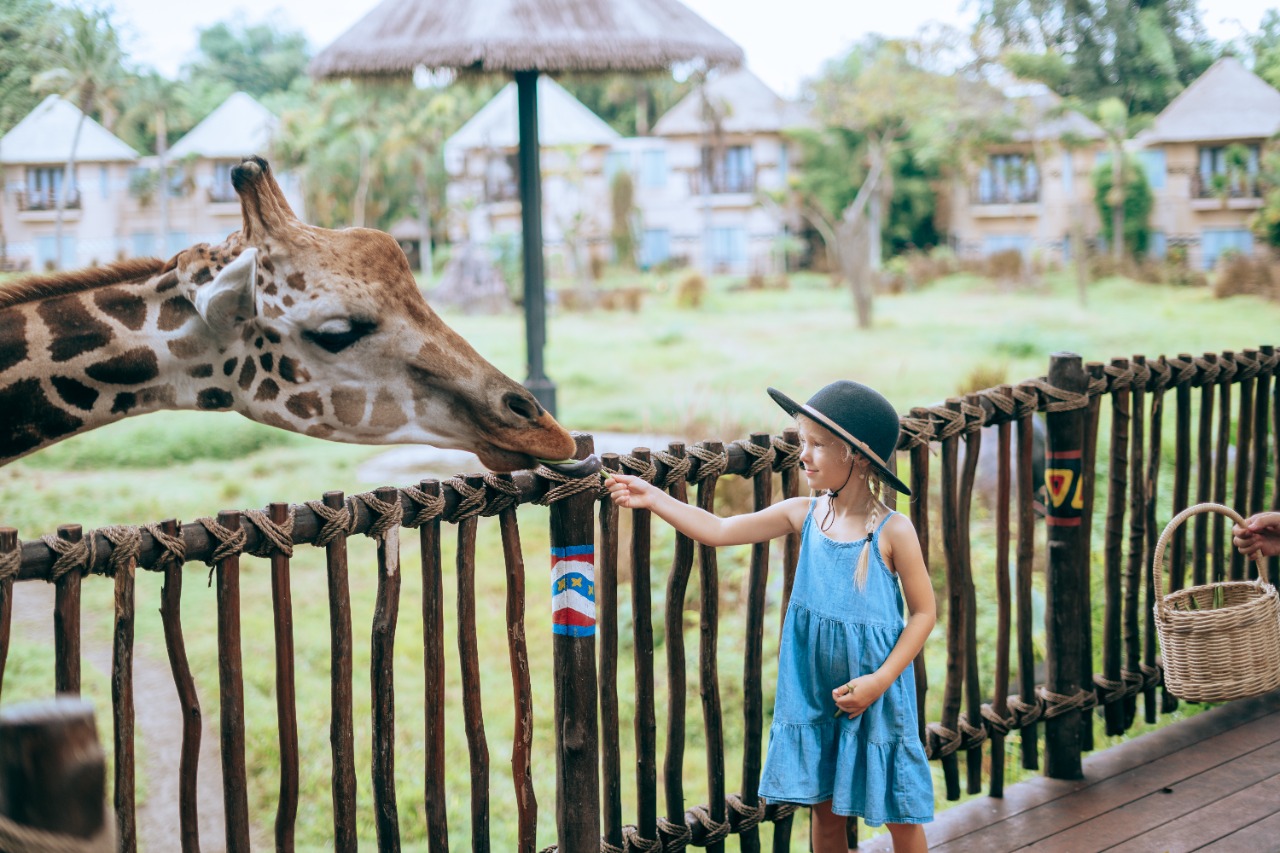 Our Mara River Safari Lodge is integrated with the best amusement and conservational park in Bali, Bali Safari Park. Therefore, whilst staying at our lodge, get ready to explore our park too. What should you prepare then?
Here are some things you should prepare before exploring our park.
Get Yourself Ready with Map and Show Schedule
Our park is about 50 hectares. In the park, there are many animal shows, encounters, and feeding that should not be missed. Therefore, before entering the park please ask the nearby staff for the map and show the schedule in the park. Recently, you can access it through your smartphone by scanning the provided barcode. Find it easy just with one click from your gadget.
Sunblock or Sunscreen
Bali is a tropical island. Nowadays, the sun shines so brightly during the day. Sometimes, it comes to be rainy. But mostly, it is quite hot. Therefore, protect your skin and whole body with your sunblock or sunscreen. Let only your spirit of adventure that burns in the park, not your skin.
Hat
For some of you, the sunshine might not be a good friend for you. Protect your head with a hat while exploring our park. Comfortable is the key here. Even though there are a lot of trees in our park, the sun might distract your Make yourself comfortable so you can enjoy the adventure to the max. Furthermore, for you who take your little beloved ones to the park, protect their crown as well.
Camera
Our park has a great ambiance with a lot of good spots to take a picture. Do not miss the moments and capture every one of them. The unique behavior of animals, wonderful animal show presentations, cuteness created by your children, or even any unpredictable moments.
When all those things are ready, you can start exploring our park the whole day without any doubt. It is since what you should prepare for exploring the park has been completely fulfilled. One thing left, do not forget the ticket. Get it now here and get 10% OFF!